Today we visit Barbara Cain's beautiful garden on the south coast of Boston. We have visited her garden before so you can see what it looks like in spring and midsummer.
Here are photos of the garden fading into its fall colors.
Somewhere between a large shrub and a small tree, the Harlequin Glorybower (Clerodendrum trichotomum, zones 7-10) produces fragrant white flowers in summer, followed by these breathtakingly colorful fruits. When the leaves are crushed, they have an unusual odor that gives this plant its other common name, "peanut butter tree".
Frogs, toads, and other amphibians are known to be sensitive to chemical pollution. Not only do they welcome garden visitors because of their habit of devouring snails and other pests, but they are also a sign that the garden is a welcome habitat for wildlife.
The chocolate eupatorium (Ageratinua altissima 'Chocolate', zones 4–8) has dark purple foliage all summer and explodes into fluffy white flowers at the end of the season.
The spectacular hybrid salvia 'Wendy's Wish' (zones 9-11 or annual) is full of flowers that are loved by hummingbirds.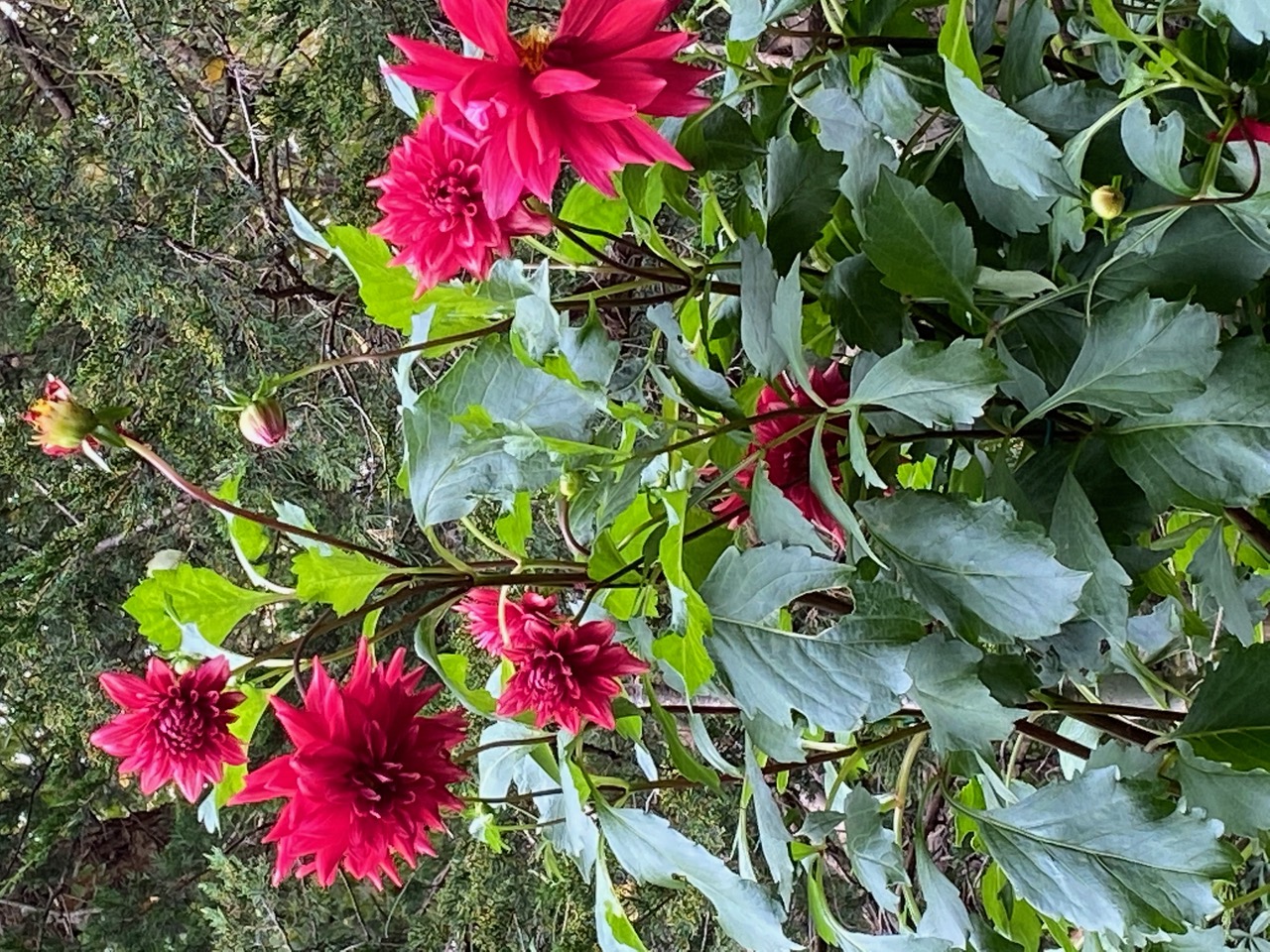 Dahlias (Dahlia variabilis, zones 8-10 or as tender bulbs) can bloom for most of the summer, but always seem to peak at the end.
The tiny flowers of the great verbena (Verbena bonariensis, Zones 7-11 or annual) are produced in large quantities throughout the summer, and even if they can't survive the winter, they tend to self-sow and come back a year later Year.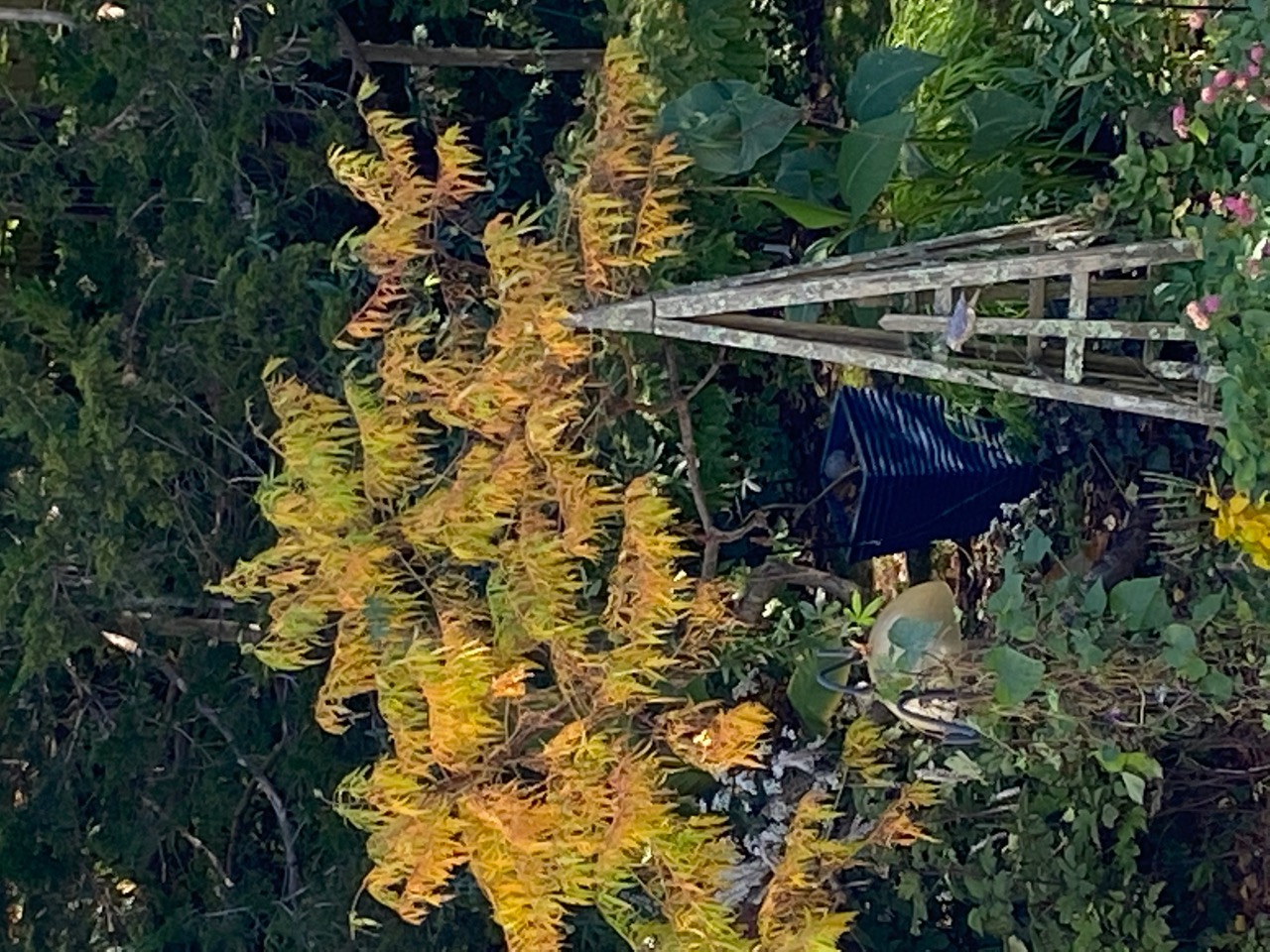 Deer horn sumach (Rhus typhina, zones 3–8) changes to autumn colors.
Lantana (Lantana camara, zones 8-11, but the winter hardiness varies depending on the variety; often grown as an annual), laden with flowers, is always a hit with butterflies and other pollinators.
Do you have a garden that you want to share?
Do you have photos to share? We'd love to see your garden, a specific collection of plants that you love, or a beautiful garden that you got to visit!
Submit 5-10 photos to [email protected]unton.com along with some information about the plants in the pictures and where you took the photos. We would like to hear where you are, how long you have been working in the garden, what successes you are proud of, what mistakes you have learned from, hopes for the future, favorite plants or funny stories from your garden.
If you want to send photos to the GPOD email box in separate emails, that's fine.
Do you have a cell phone? Tag your photos on Facebook, Instagram or Twitter with #FineGardening!
You don't have to be a professional garden photographer – read our garden photography tips!
Have you already received the GPOD by email? Sign in here.
Get our latest tips, how-to articles, and how-to videos in your inbox.